The Filter dryer for Pharmaceutical consists of filter disc and strainer, mainly used to filter impurities from spinning dope, which exist in front side of spinneret of spindle, for synthetic fiber and artificial fiber in chemical fiber industries, in order to make sure unblock spinneret holes, improve spinning dope purity, and guarantee spinning quality.
The Filter dryer for Pharmaceutical is mainly used to filter biaxial oriented polyethylene terephthalate (BOPET) during production. These disc filters have excellent structure, high strength and lower resistance performance.
Standard Specification
Material : SUS 304, SUS 316, SUS316L, Hastelloy
Dia. (mm): up to φ2000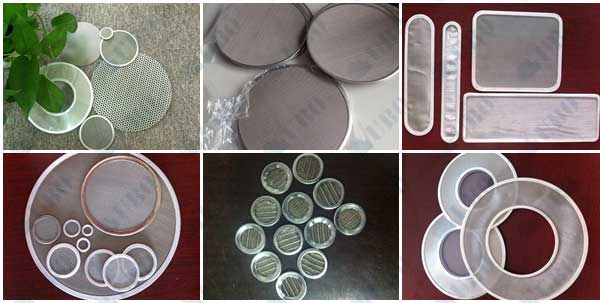 CHARACTERISTIC OF Filter dryer for Pharmaceutical
Filter Precision: 2~300um

Heat Resistance: -200°c ~~650°c continous filtration

Cleaning: back-washing, easy cleaning.

Specification:Dia:53mm,70mm,90mm,120mm,160mm,

mesh:50-400 per inch
APPLICATION OF Filter dryer for Pharmaceutical
1. Decentralied &Cooling Material for Higher Ambient Temperature
2.Gas Distrbution Material
3.High Temperature Filtration Material
We can design special dimension according to customer demands
Product introduce:
Sintered metal fiber felt is composed of steel fible mesh sintering together. Then it still have feature of web and porous construction. High strength, highstable construction, these advantages, make it deal materal of heat-restistant, corrosion-resistant and high precision. These reusable, high quality filters are ideal for filtration and gas filter application.
Product characters:

Material: Standard material: 316L, 316, 304, pure nickel.
Max apply size: 1200X1000mm, special size are available on request. Standard size: 500x1000mm, 600x1200mm.
Process: Can be processed to disc shape, candle shape wave shape etc. Besides reinforcing type, thickness type, add-protection mesh type and other types are available on request.
Spec.: 5---40um(c)
Thickness: 0.3_0.68mm
Filter rating: 5---60um. Or as request by client.