stainless steel wedge wire screen manufacturer
---
YUBO is a Stainless steel wedge wire screen manufacturer in China. We specialize in the production of wedge wire screen products, which is made of V wedge wire. The screen is composed of a series of parallel and V-shaped stainless steel wires, which are welded together and fixed on the support bars.
The angle of the V shape wedge wire is usually between 60 and 90 degrees, which will determine the size of the mesh hole and the wedge wire is welded in a vertical or horizontal form. The wedge wire screen can be used in a variety of filtration and separation applications, such as water filtration, food processing, and industrial filtration.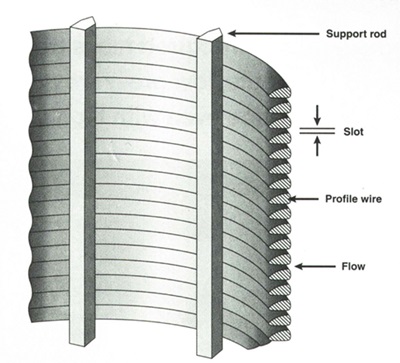 The wedge wire screen produced by the stainless steel wedge wire screen manufacturer has a high degree of mechanical strength, corrosion resistance, and a long service life. It is reliable and efficient and can be tailored to meet your specific needs. The company's engineers and technicians are experienced and skilled in the design and manufacture of wedge wire screens, and they can provide technical support and advice on the best solution for your application.
YUBO is committed to providing high-quality products and services, and to ensuring customer satisfaction. The company provides a full range of products and services, from design and manufacture to installation and maintenance. The company also offers a wide range of stainless steel filter strainer accessories to help customers achieve their desired results.
Please contact us if you want to know more: sales@ubooem.com