Sintered porous metal filters are manufactured from isostatic cool pressing and high temperature vacuum sintering. The micron rating and distribution of the pores can be controlled by the metal powder. They are ideal choice for process filtration applications where high strength and excellent corrosion and temperature resistance are required.
Filters Material:
-Stainless Steel (SS316L, 304L,310S,904L)
-Titanium
-Hastelloy (C-22,C-276,XB-2)
-Inconel (600, 625,800)
-Monel (400 and so on)
-Nikel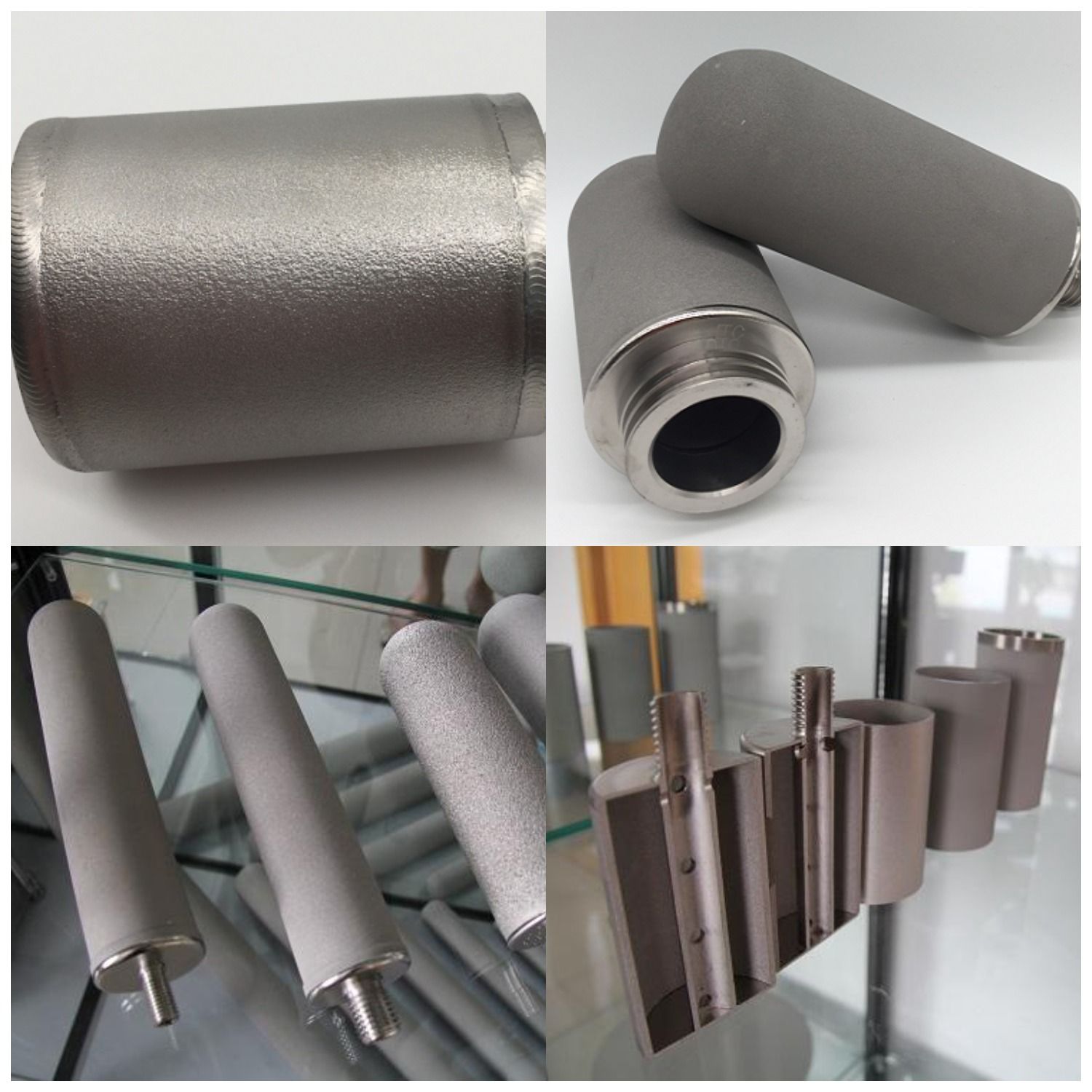 Applications:
--Petrochemical Industry
Decarbonization filtration and precision filtration of liquid products, liquid raw materials and pharmaceutical intermediates in chemical industry

Filtration and recovery of ultrafine crystals and catalysts

Precise filtration after resin adsorption and impurity removal filtration of heat conducting oil and materials

Field return water filtration
--Water treatment Industry
Security filtration of ultrafiltration, RO and EDI systems in water treatment industry, filtration after ozone sterilization, and before canning

Security filtration before reverse osmosis in seawater desalination field
--Pharmaceutical Industry
Decarbonization filtration of large infusion, small injection and concentrated oral liquid and security filtration before terminal filtration of dilute liquid

Impurity removal and filtration in the production process of bulk medicine, decarbonization and fine filtration of materials
--Food Industry
Clarification and filtration of beverage, fruit juice, liquor, beer, mineral water, soy sauce and vinegar
--In all of these industrial above
Material interception and filtration in vacuum feeding system (titanium filter element can prevent powder material leakage and environmental pollution)

Gas purifications of steam, compressed air, catalytic gas filtration
We manufacture a wide range of metal filters, industrial filter elements, filter vessels to meet customer needs in different applications. Our products are designed to be excellent for use in the filtration of various industries.
Our products include: sintered metal powder filters, sintered fiber filters, bag filter housings, filter bags and so on.
We ship and fulfill orders globally. Customers could choose either our standard products, or order from us with their specified requirements, depending on design and drawing.