Wedge Wire Screen Filter Nozzle as the important parts used in the water treatment equipment for power plant,waste water processes, the Vee shape wire are stainless steel AISI 316L.Slot size from 0.2 to 0.25mm.

UBO can manufacture single wedge wire screen nozzle,double wedge wire nozzle,also used in the lon exchanger.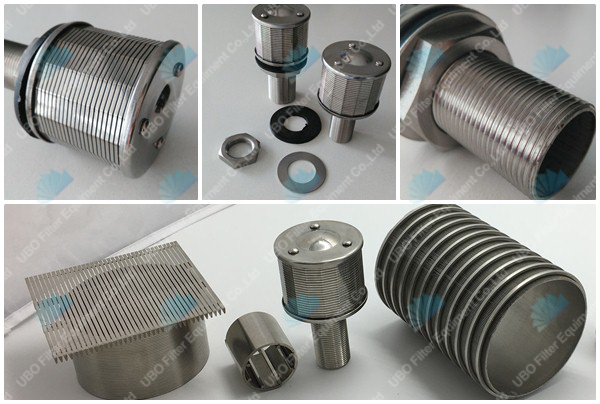 Excellent roundness
Very good slot width precision
High mechanical load capacity
No form closure connection that would allow vibration of the profiled bars V-shaped wire around the twin tube water cap for metallurgical industry
Automated welding process for high-precision manufacturing
Perfectly adjusted screen basket profiles
Available for all screens
Surface finishing as required
water softening treatment equipment, replace Polypropylene ( PP ) filter;sand filters, carbon filters, ion exchange systems, carbon absorbers,media retention, backwash retention, resin retention and resin trap.