Water wedge wire screen filter nozzle is composed of V-profile wire stainless steel which is spirally wrapped in certain equal slot. To maintain the slot size around inside and add extra strength are mounted. It has each cover for both ends of nozzle.Each wire and rod are made by spot welding. and fitting pipe is adjusted according to the thickness of set bottom plate.Nozzle is completed by welding fitting pipe to a cover of down end after setting screw according to the type of nut.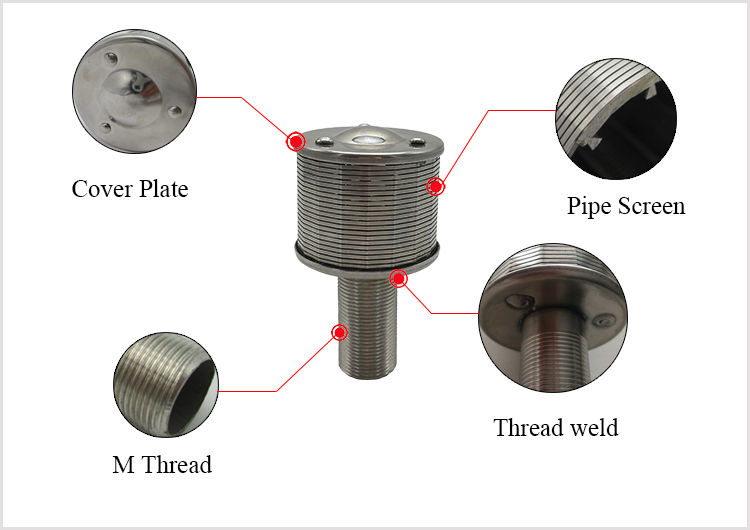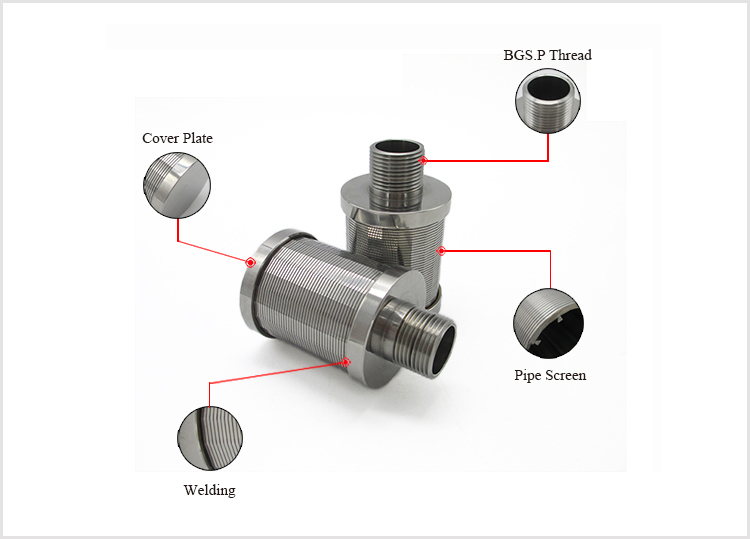 Application of Water wedge wire screen filter nozzle supplier
The wedge wire screen filter nozzle can be fixed on the filtering equipment for the filteration of water petrol resin and other medium. Also it can be used in the water treatment, water softhening, conversion of sea water into fresh water, the filter of food chemistry.
Small systems may be built moduarly from off-the-shelf components requiring minimal customization.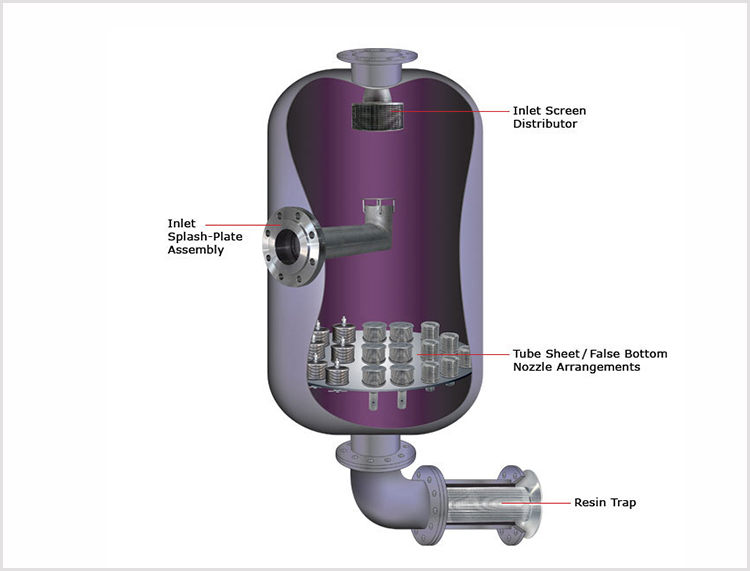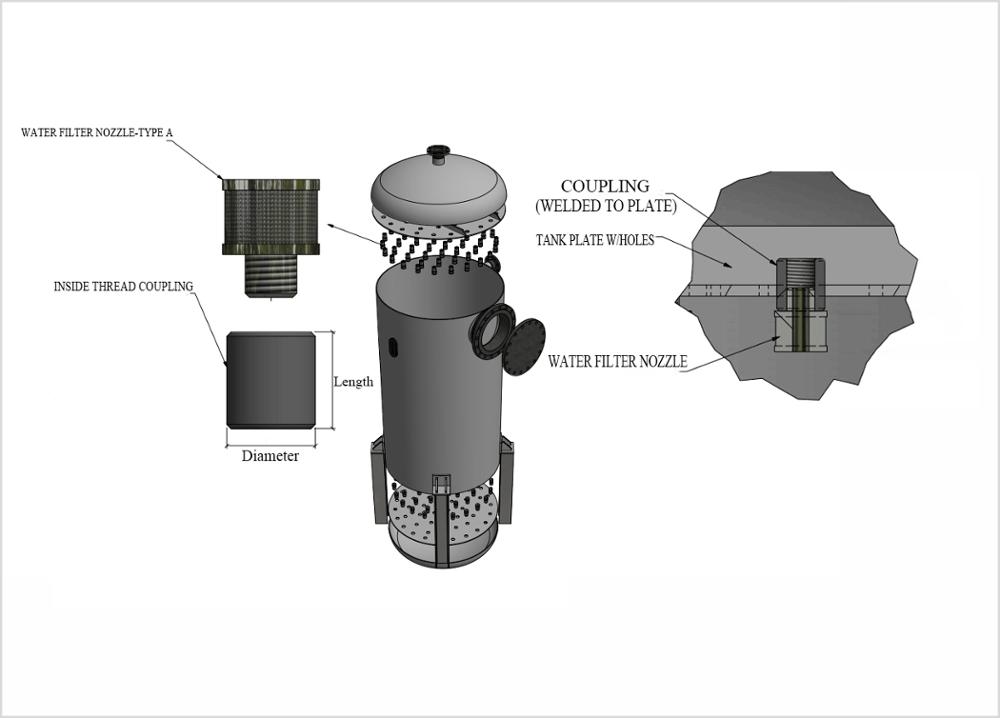 Features of Water wedge wire screen filter nozzle supplier
Wedge Wire Screen have the features of great strength, precision, long service life and a wide range of applications in the field of process and engineering such as waste water treatment, sugar juice filtration, crude oil and natural gas production and vessel internals solving problems of solid / liquid and solid / gas separation, filtration of oils, greases, water, fuels, paints, food products, liquid cooling agents, and chemicals etc.