Stainless steel Wedge Wire wedge wire screen filter tubes are welded by profile V-wire and support wires, it is also called Wedge Wire Screen. It has large filter area because of big opening, Wedge Wire structure are easy for automatic back washing and avoid pipe blocking. The pressure will be reduced when water flows in for greater filter area,avoid the grains of sand flow in the wedge wire filter tube in the high pressure conditions, so extend the pipe's life. Between the same length, diameter and slot size, wedge wire pipe is thrice than bridge filter pipes. Moreover, we have inside perforated metal and wedge wire tube outside filter.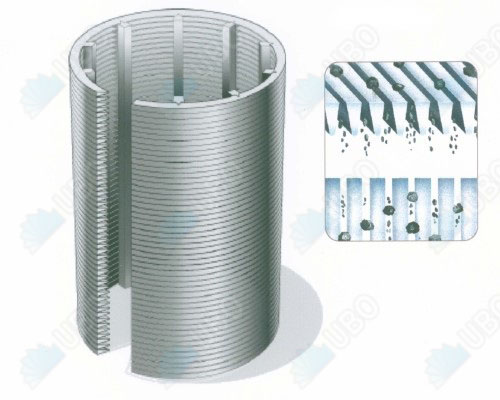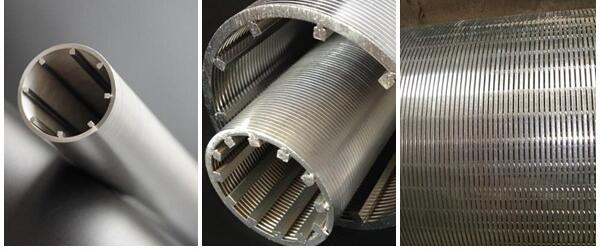 Application of Stainless steel Wedge Wire wedge wire screen filter tube
Application in deep well pump to dive the water pump, in the water-treating equipment, the environmental protection, the sea water transforms into the industrial water and life use water desalination treatment, running water treatment, water softening treatment; the petroleum industry, the petroleum product terminal filters; and the chemical acid, the alkali liquid filters, the ethyl alcohol and the organic solution recycling filters


Features of Stainless steel Wedge Wire wedge wire screen filter tube
• High mechanical strength to withstand greater pressure difference.
• The homogeneous filtration gap forms a relatively homogeneous cake to facilitate backwash regeneration.
• Wedged gap can improve backwash regeneration capacity.
• Pressure, temperature, aging and corrosion—resistant, suitable for all kinds of fluids.
• Metal wedged wire mesh is adopted as filter element and has the advantages, such as, high mechanical strength, high g reater pressure difference, easy cleaning, and regeneration. Al most two—dimensional filter mesh have no par— ticle packing dead space, the wedged gap can gather energy when backwashing, with good resuIt.