Screen Support Grids is popularly used in making of water well screen. water well screen is made up of supporting rods and wire screening strips. The supporting rod can be round wire, triangular wire or trapezoid wire. The screening filter is made of triangular wire (V-shaped wire).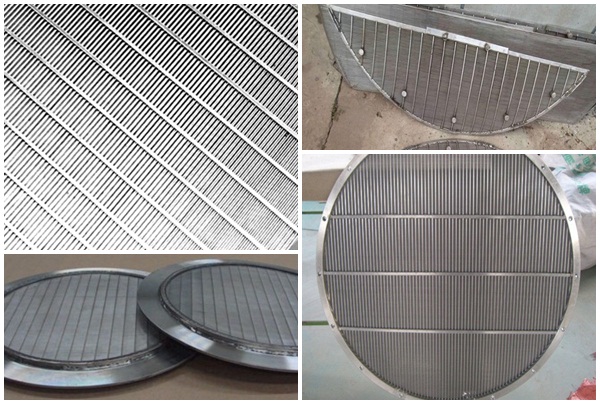 Usages for Screen Support Grids:
tis screen panel is used in the field of sugar juice filtration, waste water treatment, crude oil and natural gas production and vessel internals solving problems of solid / liquid and solid / gas separation; filtration of oils, greases, paints, food products, fuels, liquid cooling agents, chemicals etc.
Characteristic for Screen Support Grids:
1.)wedge wire screen style isn't easy to be locked
2.)due to the different pressure between inside from outside,it could be very easily to clean the plugging material.
3.)we are eager for long-terms cooperative parters ,our factory promise the best quality to have a high filtering accuracy, high strengh and durability
4.) we have the most advanced equipments and the most professional workers , so totally could be as per customer's drawing to produce new styles
Features for Screen Support Grids:
1. It has high mechanical strength, can bear large pressure drop.
2. It has equal slots for filtering, can form equally distributed filter cake, easy to clean for reuse.
3. The wedge type slot can improve backflushing and regeneration performance.
4. It has resistance to pressure, temperature, aging, corrosion, can be applied for different kinds of fluid.