We can produce SS304 all welded wedge wire wrapped screen liner . this SS304 all welded wedge wire wrapped screen liner for Refining & Petrochemical and hot sale in Australian .
wedge wire filter screen pipes has a delicate structure and high open area, as well as accurate slot dimension. At the same time, it has characteristics of heat-resisting, anti-corrosive, good machine capability, long service life, safety and reliability and so on. It can be used in many kinds of medium filtering. Such as oil, chemical acid, the alkali liquid filters, the ethyl alcohol, etc.


Advantages of SS304 all welded wedge wire wrapped screen liner
Continuous slot: support rods and longitudinal wire makes an opening which significantly increase the available opening area, and allow better access to the water flow.

High open area: reduce the water level, thus to save energy consumption. Meanwhile, high open area can make the groundwater enter the screen much slower than other filtration apparatus, which can avoid sand from entering screen due to high pressure, hereby lowering pump wear down.

High Strength: It takes stainless steel as main raw material, then is welded at high temperature, which guarantee high strength to bear big water pressure, hereby it has long life span.


Usages of SS304 all welded wedge wire wrapped screen liner
Wedge Wire Screen liner are widely used for oil well, water well, deep well, geothermal well, control sand, liquid solids separation,water treatment,waste water treatment,filter element,the industrial wastewater treatment plants,dewatering equipment,power plant,chemical plant,dehydrate ,steel plant,nuclear power plant ,Pharmaceutical factory ,coal mine,The fixed double chamber bed anion, cation exchanger ,Anion exchanger,waste water treatment system, Sea Water Desalination ,industrial and municipal Water ,Wastewater Treatment plants,drinking water treatment,potable water treatment,purified wanter treatment,boiler water treatment,boiler water conditioning,resin water treatment,Softening water treatment equipment ,wastewater treatment,sewage treatment,Composite ion exchanger.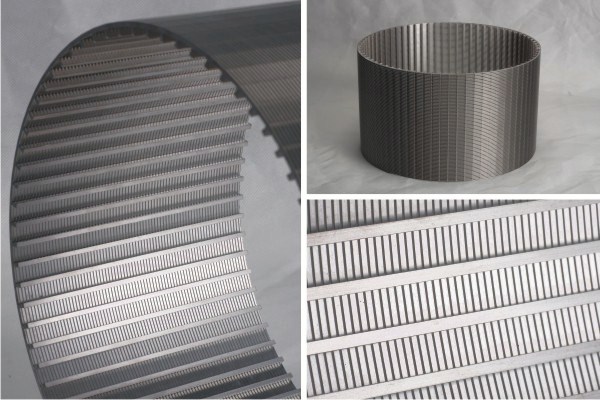 Ubo is specialized in producing and distributing wedge wire screen,lauter tun screens,sieve bend screen,sieve plate screen,water strainer&nozzle,screen nozzles,centrifuge screens and baskets,header-lateral.