Industry Wedge Wrapped Wire Screen Filter Cylinder is made up of rods and warp. The rod can be round wire, triangular wire or trapezoid wire. The warp is triangular wire (V-shaped wire).
UBO offers the largest selection of basket design in the industry. Our pressure screen baskets are custom designed and manufactured to meet customer specifications. Available in wedge wire, electron beam drilled or milled slotted, these baskets add quality to any pressure screen assembly.These baskets can also be designed to fit headbox applications.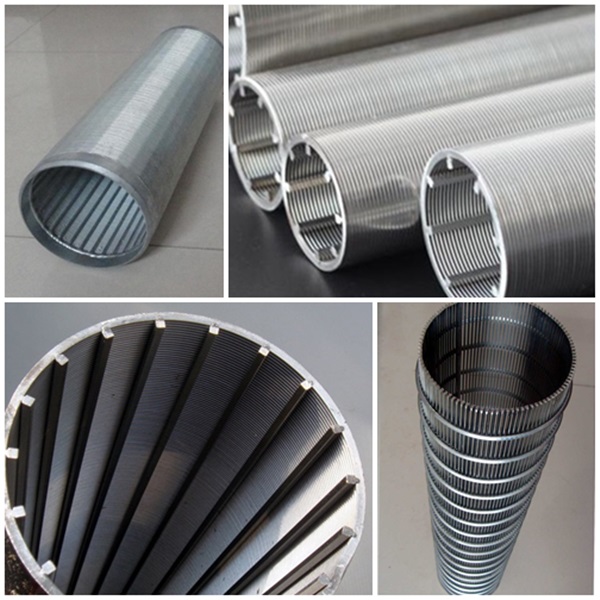 Feature of Industry Wedge Wrapped Wire Screen Filter Cylinders
Superior strength
Excellent roundness
Precise slot tolerance
Outstanding surface finish
Our cylinders are delivered with minimal lead times and consistent quality to lower the total cost of screening for our customers.
We use our knowledge and experience to select the wire that best fits your process parameters,production levels,and quality
requirements.
Advantage of Industry Wedge Wrapped Wire Screen Filter Cylinders
A good product starts from bit by bit. Stress on the particulars and make an industrial product as an artware,this is Sinostar's
delighted pursuance.We give you a good product in a shortest possible time! Wherever your are, Sinostar's products can be
sent to you to any part of the world quickly and the customer can be assured. Screen basket of Sinostar guarantees
progressive lowering production cost,elevation of productivity improvement of quality for your company.
Product picture show.
Application of Industry Wedge Wrapped Wire Screen Filter Cylinders
Wedge Wire v wedge wire stainless steel water well pipe screen are mainly used for the water-treatment , water well drilling ,oil well drilling ,mineral processing, coal-cleaning plant ,sewage treatment and other industries,water, oil or gas filter and other filtration equipment.