The
Wedge Wire Screen
adopts the world's advanced full-wound welding production technology, which is made by welding special trapezoidal wire and triangular wire winding on a set of support wires arranged in a circular pattern. Full-range welding, the winding wire is connected with the support rod through electric welding, which ensures the strict continuous integrity of the product, so that it forms an ideal gap size and has the performance to withstand high pressure to the maximum.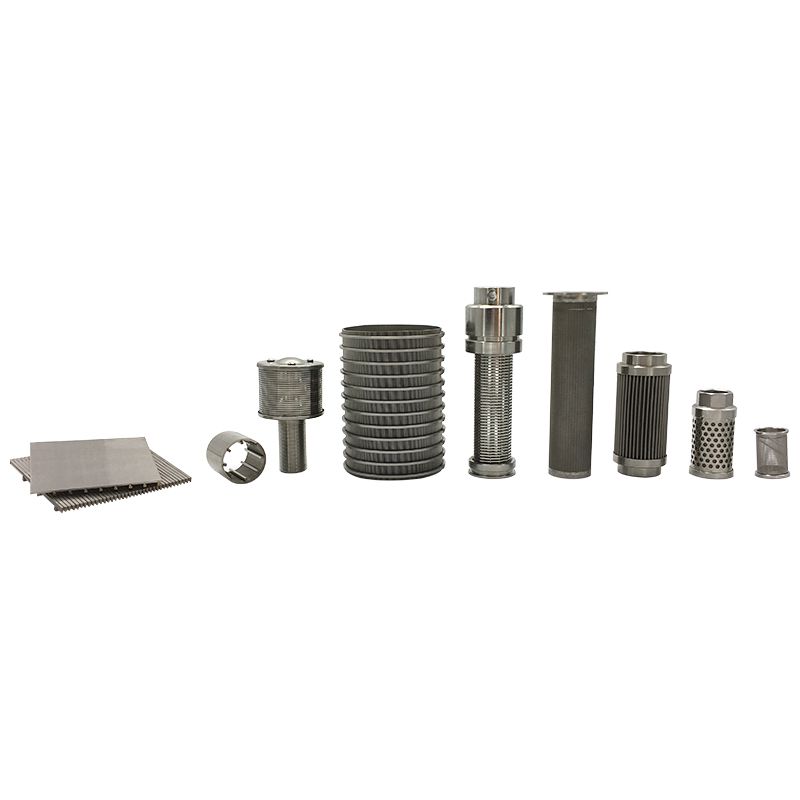 Wedge Wire Screens can be made of different raw materials according to different needs, mainly including: 304 and 316 stainless steel, Monel copper-nickel alloy, galvanized or ungalvanized mild steel and thermoplastic materials, mainly Polyvinyl chloride and acrylonitrile-butadiene-styrene or alloys based on them. Some other highly specialized materials can be used for water with special corrosive properties.
The gap opening of the
Wedge Wire Screen
is formed by intermittent continuous winding to form the ideal gap size. The entire computer console is operated and monitored, and the entire production process is manually supervised. Each production link is carried out by professional production personnel using advanced and sophisticated professional equipment. produce. The individual slot space of the
Wedge Wire Screen
can be different during the manufacturing process. In fact, when the geological conditions become worse, even a single section of the screen can produce gaps of different sizes. This is conducive to the maximum application of the hydraulic conductivity of each layer. Each production link of the product is produced by professional production personnel using advanced and sophisticated professional equipment. Product specifications and raw materials can be specially customized according to customer needs. All products are strictly inspected according to product authoritative standards to ensure product quality, thereby ensuring the interests of our customers and obtaining the highest production efficiency with the most economical investment.
At present, UBO's products are not only sold well in more than 30 provinces, cities and autonomous regions across the country, but also exported to more than 20 countries and regions in Europe, America, Southeast Asia, Africa, etc., and are well received by users.