Drainage is the natural or artificial removal of surface and sub-surface water from an area.
Drainage systems Filter drains prevent fine grains of soil from passing into and potentially clogging the drainage system.
To enhance drainage and filtration in subsurface drainage applications along highways, within embankments, under airfields, in tunnel construction, and in landfills, they must have a properly designed protective filter.
Why use Filters for Drainage Water?
The Drainage Water filter drains system are to develop an economically feasible solution to capturing sediment-bound nutrient loss from agricultural land as well as prevent herbicides, pesticides, heavy metals, fertilizers, and other contaminants from polluting the receiving waters of tile-drained systems. In the event of a spill, these filter drains will presumably act as a barrier to capture pollutants in an attempt to prevent environmental degradation.
A few types of filters are available because certain aspects of the wastewater to be treated can vary greatly, depending on the system where the water is being used. The characteristics that most commonly affect filter choice include the density of particles, particle size, shape, quantity, and texture. Any other substances present within the water also affect the type of filter required for the system.
Self-Cleaning Filters: Their ability to clean themselves sets them apart from other filters. Highly demanded and able to be customized with a number of different sizes and materials, self-cleaning filters are ideal within systems that cannot be shut down for cleaning purposes. Self-cleaning filters typically utilize backwashing or mechanical processes for the purpose of removing debris.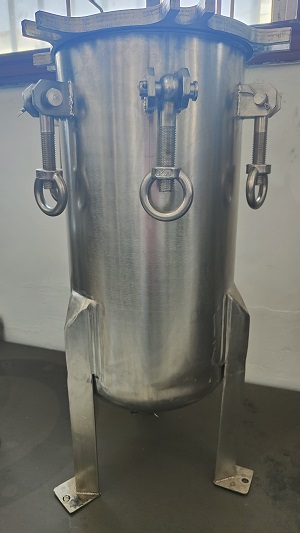 Cartridge Filters: Utilizing pleated wire mesh or wedge wire screen, meant to trap particles and even chemicals through the filtration process. Cartridge filters are considered to be very versatile and are used in a wide number of applications.

Selecting the Right Drainage System Filtration Solutions and Filters
The best way to ensure the right filters is used for a particular system is to work closely with a professional factory. Filtration companies that are able to understand your industry and the processes involved are a must when it comes to optimizing your Drainage System choice.
Welcome to contact YUBO to custom the Right Drainage System Filtration Solutions and Filters.