Here are a few things to consider when investing in filter nozzles:
Are the slot sizes consistent?
Do you need your filter nozzles to perform at their peak for many years?
Is your supplier focused purely on sales or can they also offer expert advice?
So often the difference between quality and cheap filter nozzles is in the fine manufacturing details and the commitment of the supplier and manufacturer.
What is a nozzle or distributor?
A nozzle or distributor is an element that prevents a filtering or purifying granular media from leaving the tank or vessel.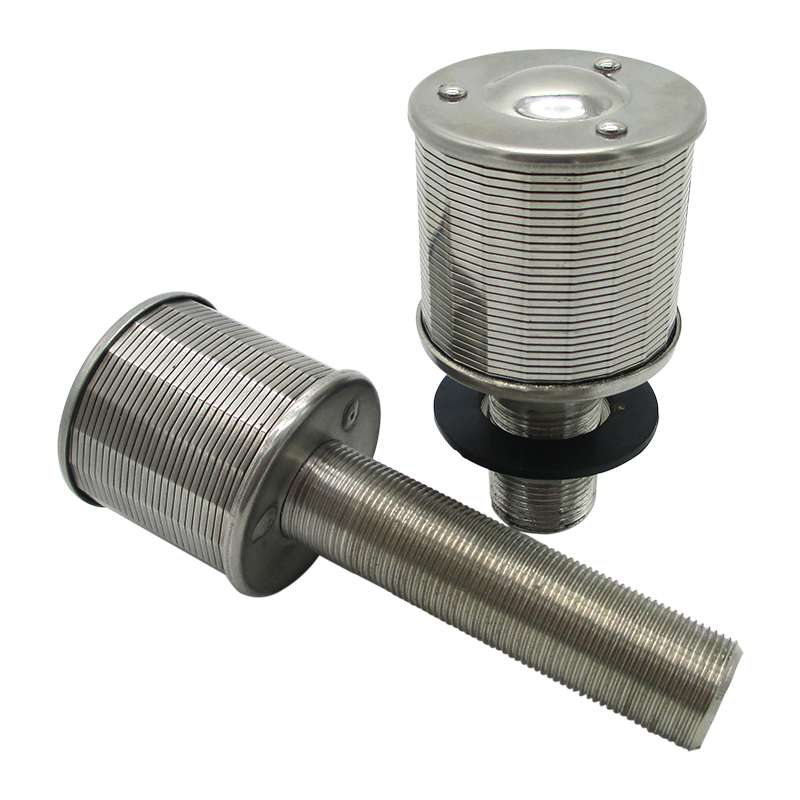 What are the nozzles or distributors of a filter?
It could be called "filter" because it merges like a mesh, which its main purpose is not to filter, but to retain a granular filter media or purifying agents inside the container that contains it, typically can be manufactured in stainless steel, PVC plastic, ABS.
The wedge wire screen nozzle has a mesh or slotted element with a very particular shape, it consists of very resistant profiles that are usually V-shaped and mounted on different support profiles.
Normally, this V-shaped wire is rolled over these profiles in a circular shape and with a millimetric separation between one and another, this assembly forms a continuous groove that we can call the filtration zone or slotted element.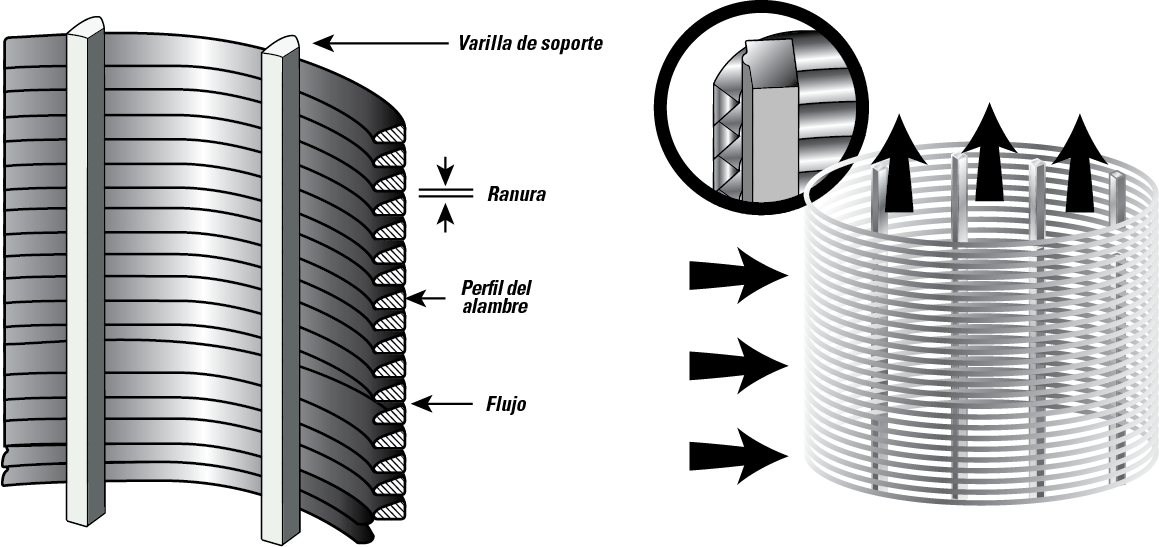 The V-shaped surface profile usually forms conical grooves that help; if a grain gets stuck between one groove and another, with a little pressure it is easily untied, which avoids a general clogging of the entire nozzle.
Therefore, in its construction it is essential to control this distance between groove and groove very precisely.
Also the V-shaped wire has an additional, allows for easy cleaning or backwashing of the filter media.
The benefit of the wedge wire filter nozzles:
Cylindrical shape to withstand high pressures
High precision slot spacing
Good distribution of the liquid being treated
Design flexibility
Filter nozzles or strainers are used in gravity filtration and pressure filtration processes. We offer you a wide range that is adaptable to all types of floor (metal, concrete and composite) and all standards of filters.
We also provide nuts and seals for each type of nozzle/strainer.
Do not hesitate to consult us when you change your nozzles/strainers and for your projects for new filters.