SS wedge wire screen resin trap also called round slot tube or SS resin trap,it is made of stainless steel wire,and can be used in paper pulp processing industry.
Frequently Asked Questions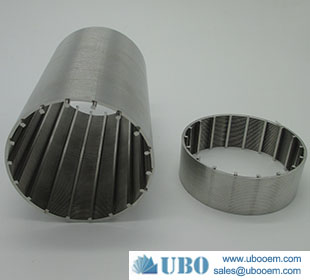 Wedge wire johnson screen pipe is manufactured by a V or wedge shaped wire around an internal array of longitudinal support rods. Each intersection point of this wire is fusion welded. The V or wedge shaped profile wire wraps around the support rods over the full length of the screen creating a continuous slot opening, hence the screen allows water (oil) to enter your well freely in ample quantities while at the same time keeps the majority of sand and gravel out of the well.
Wedge Wire Screen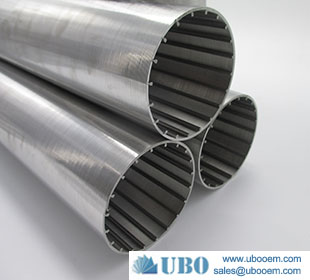 Wire wrapped stainless steel wedge wire screen meshs are made up of rods and wire. The rod can be round wire, triangular wire or trapezoid wire. The wire is triangular wire (V-shaped wire). Water well screens have a structure and high open area, as well as accurate slot dimension. At the same time, water well screens have heat-resisting, anti-corrosive, good machine capability, last long, safety and reliability and so on characteristics. It can be used in many kinds of medium filtering.,
Wedge Wire Screen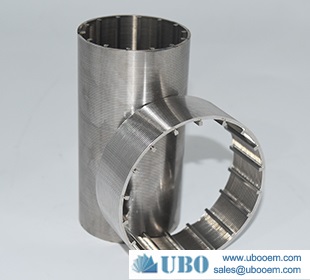 Ubo Filter Co.,Ltd is specialized in producing and distributing Mine sieving mesh,Water well screen,Well screen,Oil well screen,Wedge wire screen,Slot tube,V shaped wire welded screens,Spiral screen tube,Wire-wrap screen pipe,Mine screen mesh,Screen cylinders,Vibrating sieve screen plate. , Welcome to contact us for more information and cooperation.0086-0311-83289301
Wedge Wire Screen