stainless steel and galvanized carbon steel water well screens /johnson screens, oil well screens and sand control well screens, bridge slotted well screens, pipe based well screens, perforated pipe (base pipe), gravel pre-packed well screens, wedge wire screens, passive water intake screens, and other water, oil and gas well filtering products as well as steel tubes and pipes and industrial parts.
Wedge Wire Screen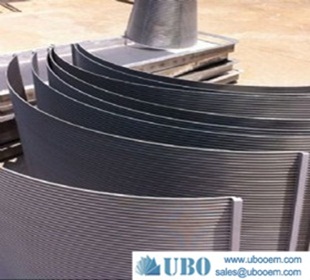 Wedge wire run down screen systems range of Screentex run down screens offer a high capacity, cost effective, highly efficient method of solids/liquids separation utilising stainless steel wedge wire as the screening medium.
Wedge Wire Screen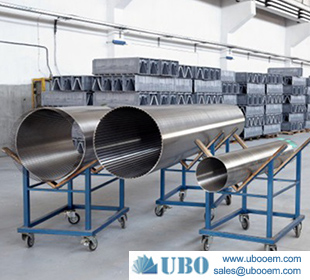 Stainless steel rotary screens are designed to self clean, with wedge wire tubes supporting and reinforcing the structure. Our stainless steel rotary screen and Trommel Screens are produced to work uninterruptedly. This maintains higher efficiency and productivity whilst at the same time minimising energy consumption. Making the benefits of installing Rotary Drums Screens for your waste water screening needs from Gap Technology a definite must.
Wedge Wire Screen