Johnson wedge wire screen tube for water wells are made up of rods and wire. The rod can be round wire, triangular wire or trapezoid wire. The wire is triangular wire (V-shaped wire). Water well screens have a structure and high open area, as well as accurate slot dimension. At the same time, water well screens have heat-resisting, anti-corrosive, good machine capability, last long, safety and reliability and so on characteristics. It can be used in many kinds of medium filtering.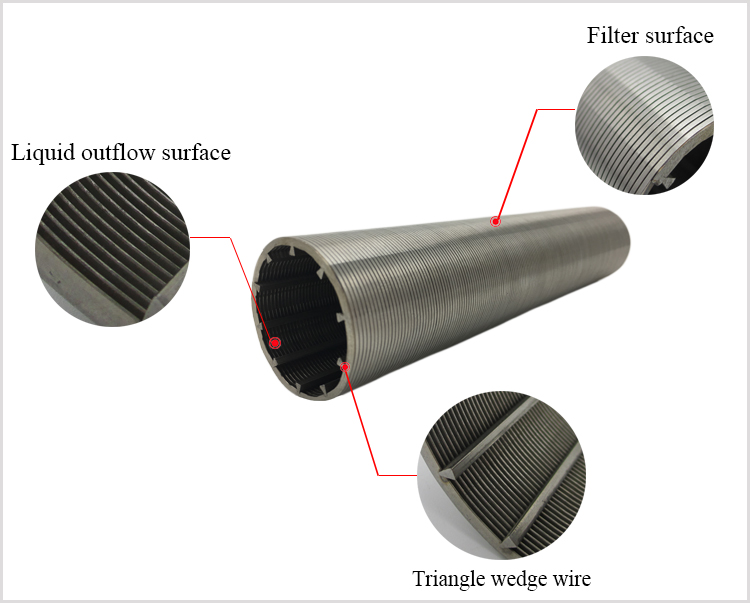 Application of Johnson wedge wire screen tube for water well
The v wire wedge wire screen pipe are mainly used for the water-treatment , water well drilling ,oil well drilling ,mineral processing, coal-cleaning plant ,sewage treatment and other industries,water, oil or gas filter and other filtration equipment.
Feature of Johnson wedge wire screen tube for water well
Non-clogging surface .
Large open area .
Low pressure drop .
Hydraulic efficiency .
High flow rates .
Mechanical strength .
Abrasion-resistant .
Easy cleaning