Johnson type wedge wire screen filter nozzle have the features of great strength, precision, long service life and a wide range of applications in the field of process and engineering such as waste water treatment, sugar juice filtration, crude oil and natural gas production and vessel internals solving problems of solid / liquid and solid / gas separation, filtration of oils, greases, water, fuels, paints, food products, liquid cooling agents, and chemicals etc.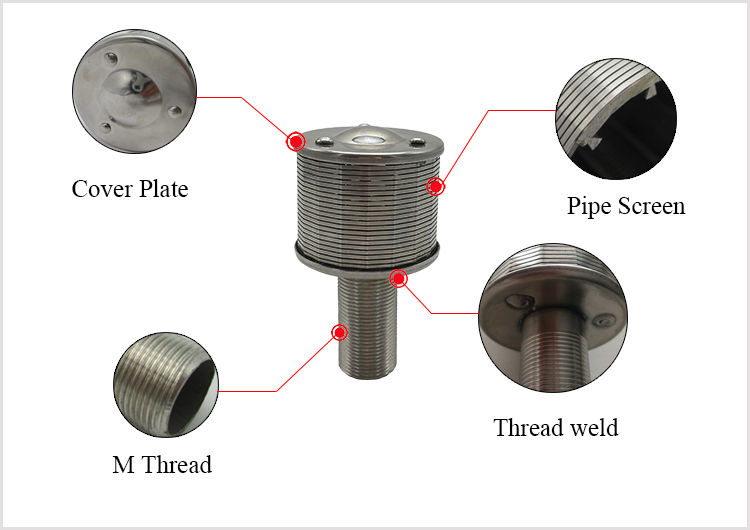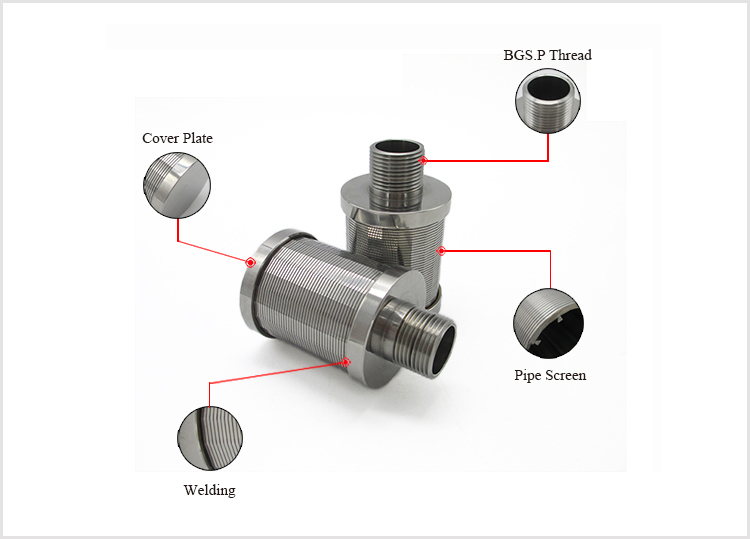 Advantages of Johnson Type Wedge Wire Screen Filter Nozzle
Johnson screen has a continuous slot opening which significantly increases the available open area, thus providing greater access to the water bearing zone (the aquifer)
A uniform and efficient well development due to the continuous slot opening.
A "V" shaped profile wire which avoids clogging and ensures an uninterrupted flow.
Applications of Johnson Type Wedge Wire Screen Filter Nozzle
- De-watering;
- Separating;
- Filtering;
- Straining;
- Sizing;
- Drying;
- Media retention
- Water intake;