Reasonable Price of Screen Plate are used in a wide variety of processes across several industry sectors. We use state-of-the-art manufacturing techniques that place our products at the cutting edge of wedge wire screen construction. Flat panels can be designed and manufactured according to customer specifications and come in a wide range of grades - from fine gap screens for small particle sizes to heavy duty screens for heavy load applications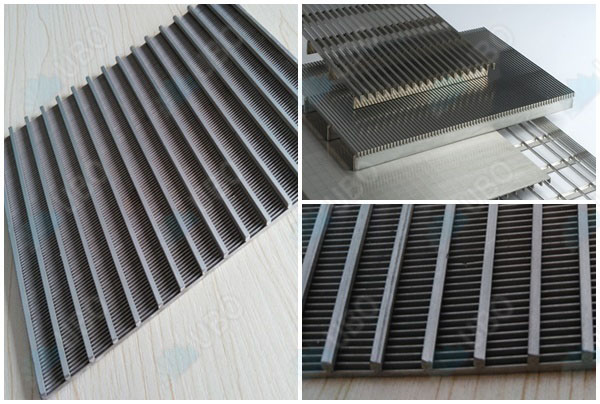 Application for Reasonable Price of Screen Plate:
The flat panel screens are used in chemical industry, sieving of petroleum, pharmaceutics, metallurgy and coal, food and beverage, also can be used in filtration of water treatment. Flat welded screens are the most popular mining screen due to its strength.
Characteristic for Reasonable Price of Screen Plate:
1.) Wedge wire screen style isn't easy to be locked
2.) Due to the different pressure between inside from outside,it could be very easily to clean the plugging material.
3.) We are eager for long-terms cooperative parters ,our factory promise the best quality to have a high filtering accuracy, high strengh and durability
4.) We have the most advanced equipments and the most professional workers , so totally could be as per customer's drawing to produce new styles .
Advantages for Reasonable Price of Screen Plate:
A continuous slot opening which significantly increases the available open area, thus providing a greater access to the water bearing zone.
A 'V' shaped wedge wire which avoids clogging and ensures uninterrupted flow.
A uniform and efficient well development due to the continuous slot opening.
Offering great strength. precision, long service life.